Today I will review the new Space Grey Apple Numeric Keyboard and Trackpad 2.
Finally, customers who have not purchased an iMac Pro can purchase the Space Grey Apple keyboard and trackpad 2 from the Apple Retail Store or Apple online. Of course, Magic Mouse can also be purchased as Space Grey version.
Since these products have been only a few days since they were released, I thought it would be difficult to buy them directly from the retail store. I ordered them online in advance and finally got the products via Apple's courier service.
I already used the Apple keyboard, but I did not have a trackpad. I like the color, black & whites so I bought these products unconditionally. Of course, the original white Apple keyboard was nice, but Space Grey is even more beautiful.
I recently bought a Deep Cool Quadstellar Case so that I could match the color-align my keyboard and trackpad with the case. Although the price of the product is expensive, I thought those were necessary accessories for the Hackintosh if you want to beat real Mac!! (The Magic Mouse is inconvenient for me to use it.) The new keyboard is not very different from the original white keyboard except for the color, but the included lightening cable is also changed to black, and when connected to Bluetooth, it automatically appears as iMac Pro's keyboard. The trackpad is just called Track Pad2.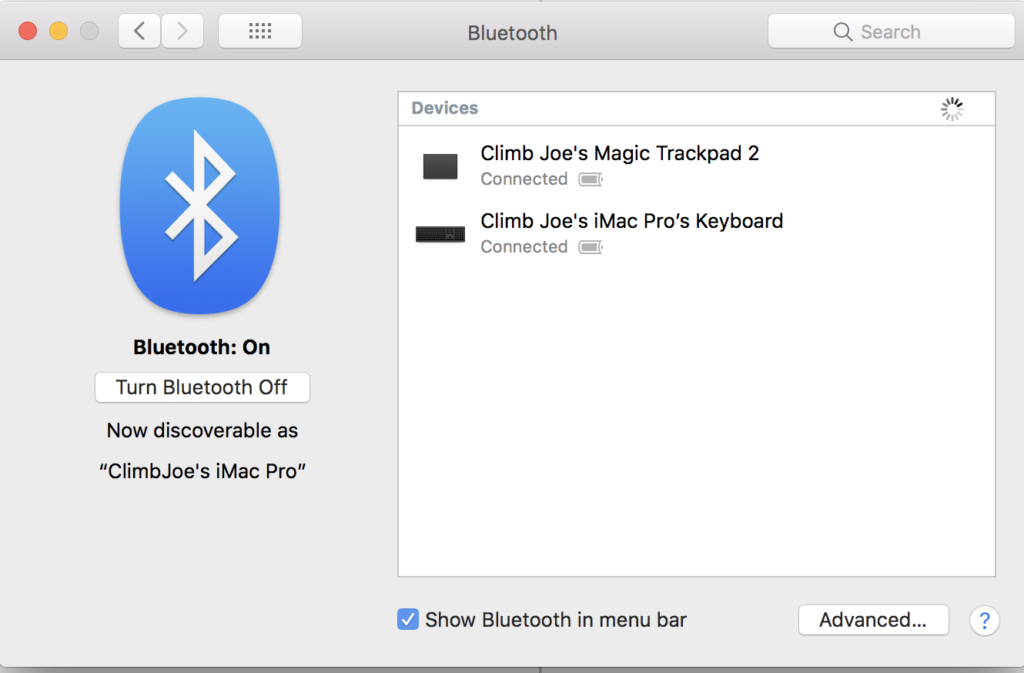 I took some photos. The photo's quality was not so good, but I compared the new products with the existing keyboard. Of course, I also included trackpad's photos.
I personally like black lightning cable.
It seems that there is no difference in function between the existing keyboard and trackpad and only the color is changed.
Pretty colors, but they cost $20 more each. If it's a limited edition, I think it's a reasonable price, but it's not.
That concludes the brief review of the products.
Last modified: April 6, 2018