The macOS High Sierra 10.13.4 was finally released yesterday. The update went smoothly via App store.
The macOS High Sierra 10.13.4 update improves the stability, performance, and security of your Mac, and is recommended for all users.
Plus, I recently tried the i7-8700k coffee lake CPU delidding. The current CPU is overclocked to 5.1GHz. My Hackintosh is very stable and is now well utilized in the latest High Sierra version. I simply attached the benchmark score below. Sooner or later i7-8700k delidding video will be prepared and I will write a guide and review of it as well.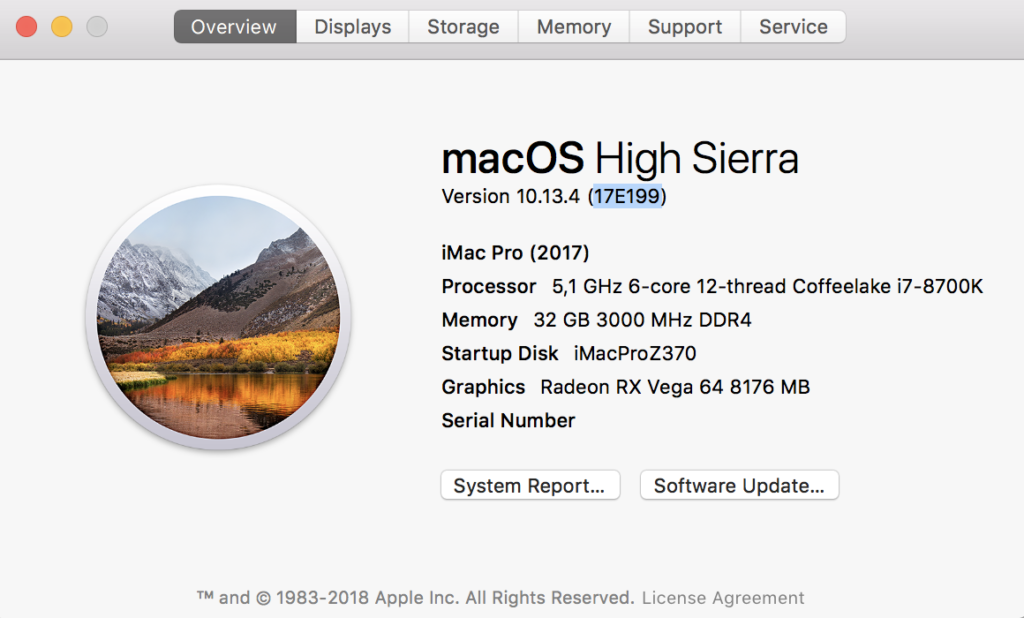 This update:
• Adds support for Business Chat conversations in Messages in the U.S.
• Adds support for external graphics processors (eGPUs)
• Fixes graphics corruption issues affecting certain apps on iMac Pro
• Allows jumping to the right-most open tab using Command+9 in Safari
• Enables sorting Safari bookmarks by name or URL by right clicking and choosing 'Sort By…'
• Fixes an issue that may prevent web link previews from appearing in Messages
• Helps protect privacy by only AutoFilling usernames and passwords after selecting them in a web form field in Safari
• Displays warnings in the Safari Smart Search Field when interacting with password or credit card forms on non-encrypted web pages
• Displays privacy icons and links to explain how your data will be used and protected when Apple features ask to use your personal information
My build guides updated today, please find it here:
Here are some Benchmark scores of my Hackintosh.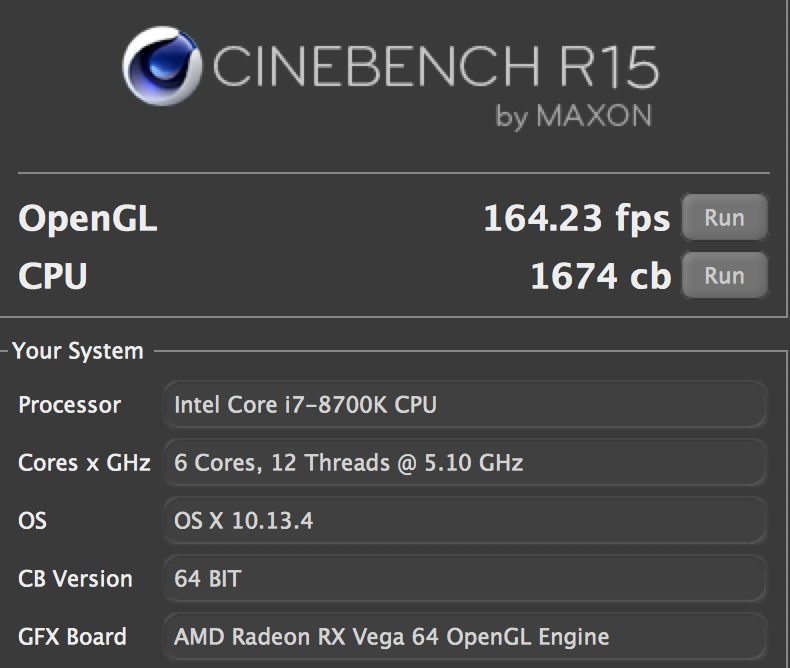 [Geekbench score]@5.1GHz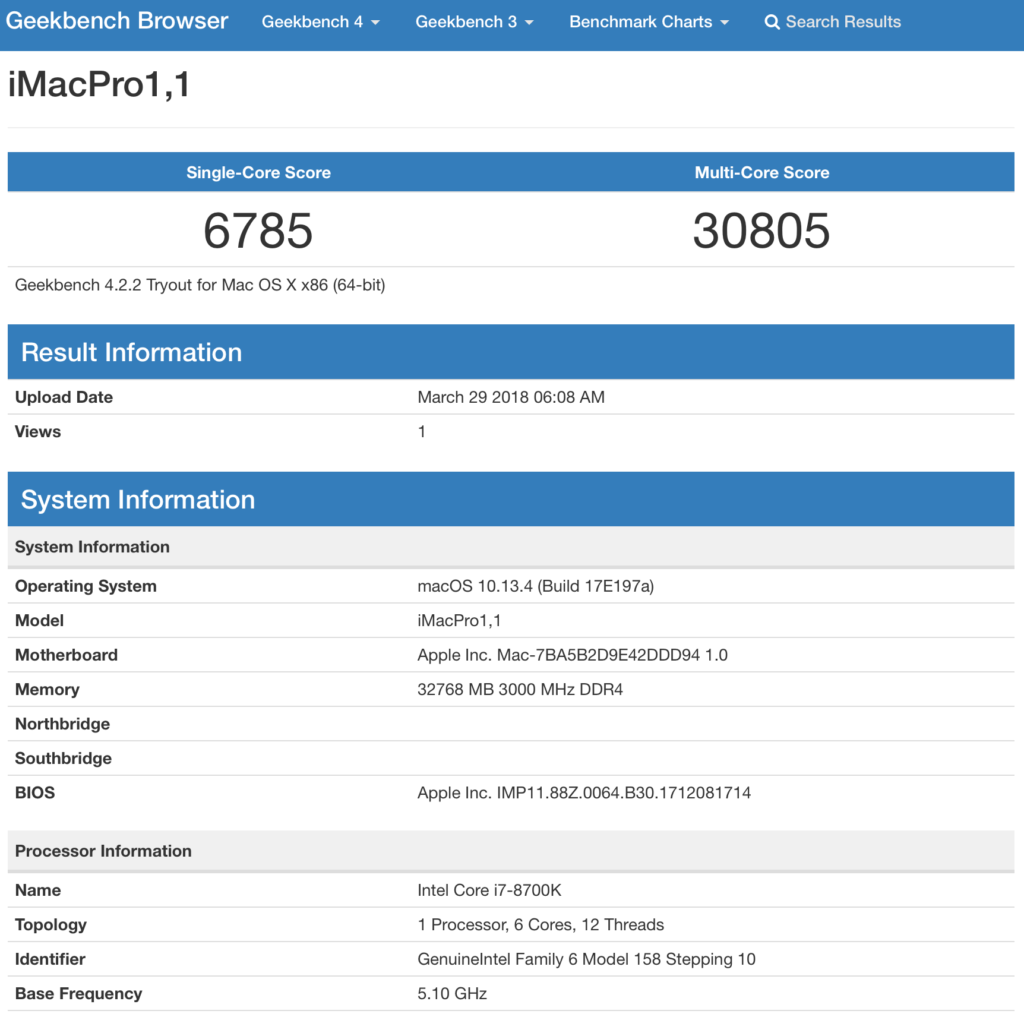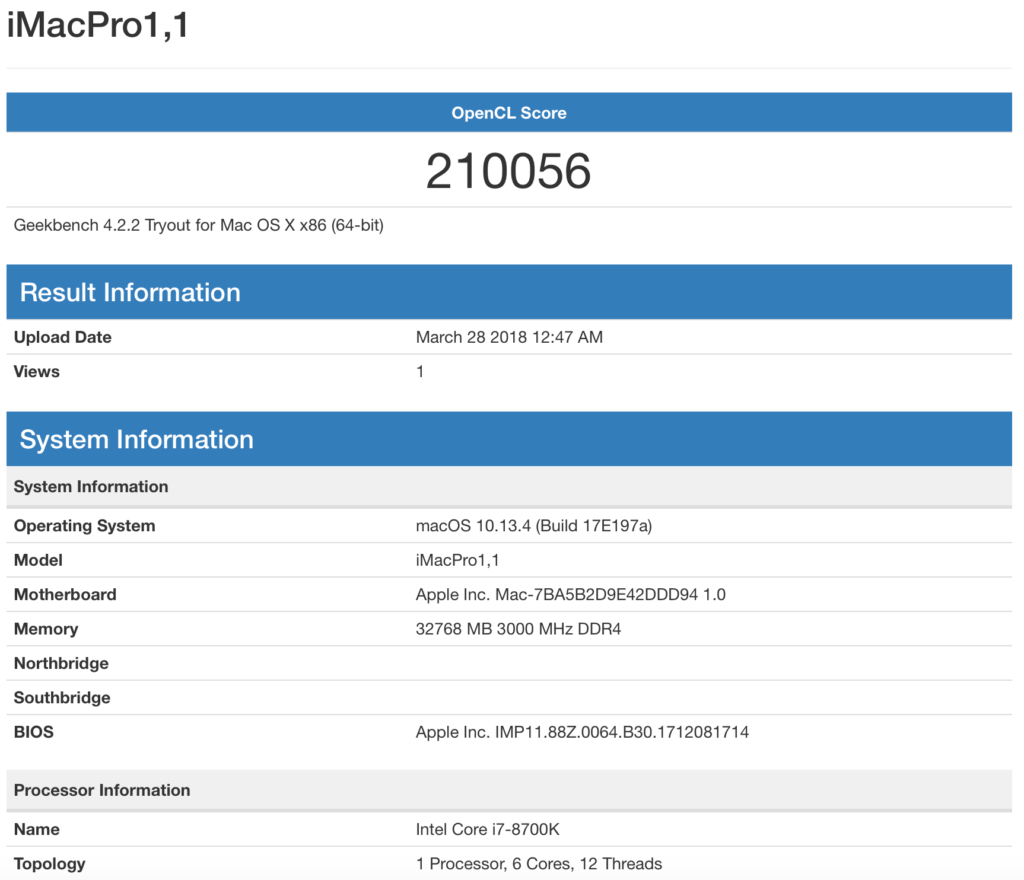 [Luxmark ball score]@5.1GHz + Vega 64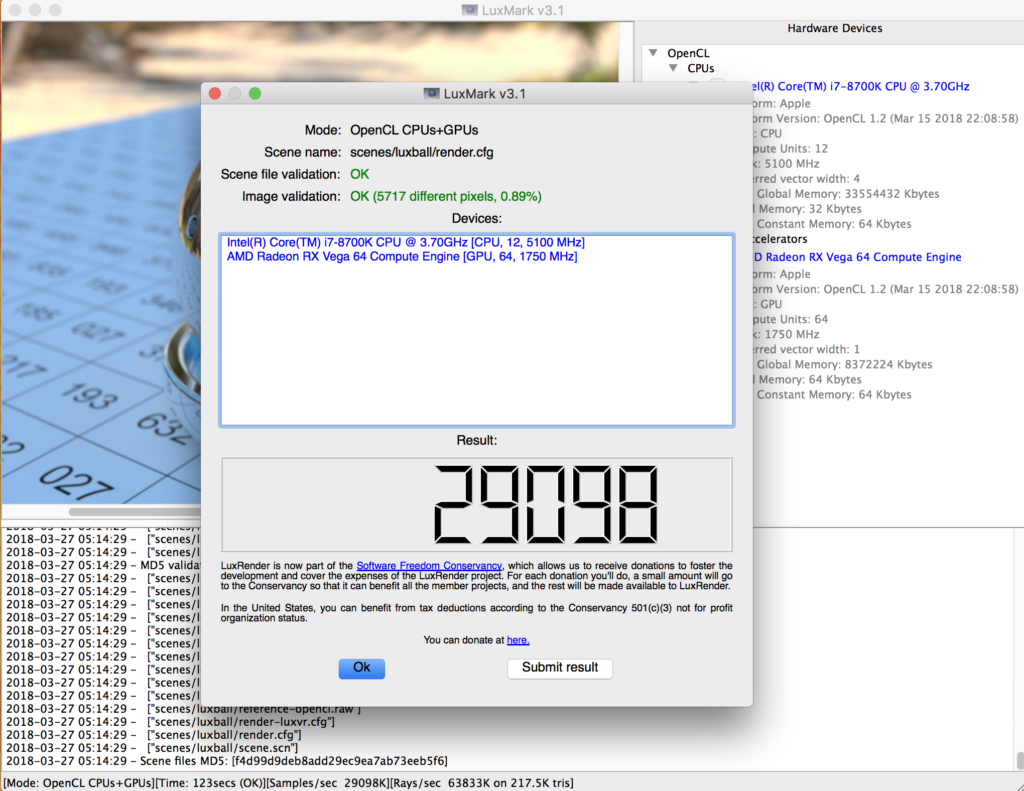 Last modified: April 29, 2018