Recently, I've tested Gigabyte Z390 Designare mother board which has built in Titan ridge (Thunderbolt 3) in Mojave(10.14.4beta). It is pretty good mother board for users who want to use TB3 devices since built in titan ridge makes pretty much working well than non-built in system (using Titan Ridge Expansion card).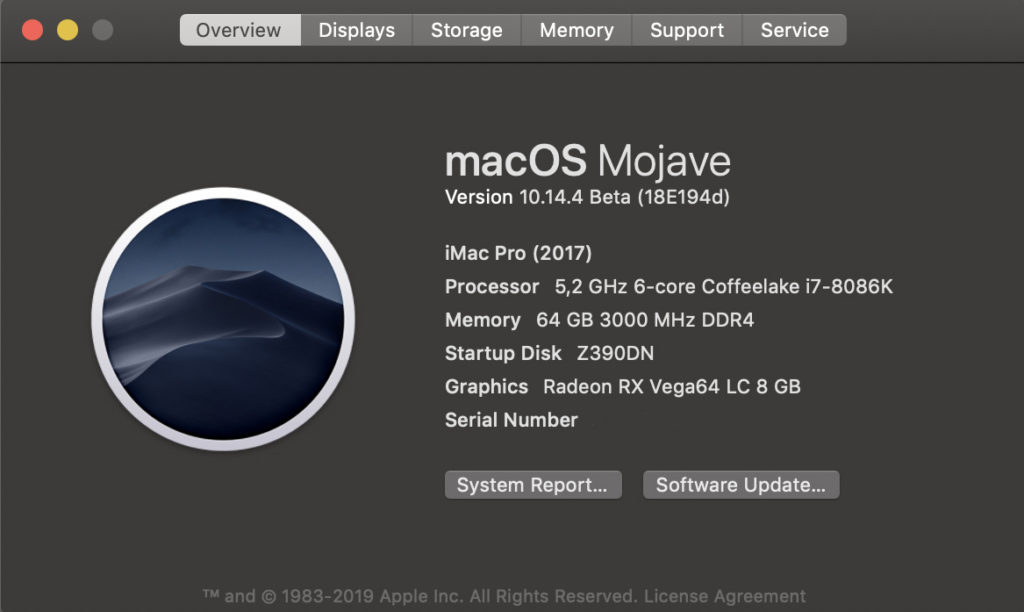 Currently I am using the same components from my previous guide. My previous MB was Z390 Aorus Master and it was very good MB as well but only thing I did not like was absence of Built-in TB3 ports. Even though I installed Titan Ridge expansion card, there still had some issue with my LG Ultrafine monitor's power delivery (Black out from the boot and wait until power delivery for 5-10min later).
BTW, Titan Ridge expansion card well delivered 5K signal to my monitor when after it started to deliver proper power to the monitor. Also all USB peripheral funtions (Camera, Sound, Brightness control and microphone) worked very well. It is good system unless you use LG Ultrafine 5K.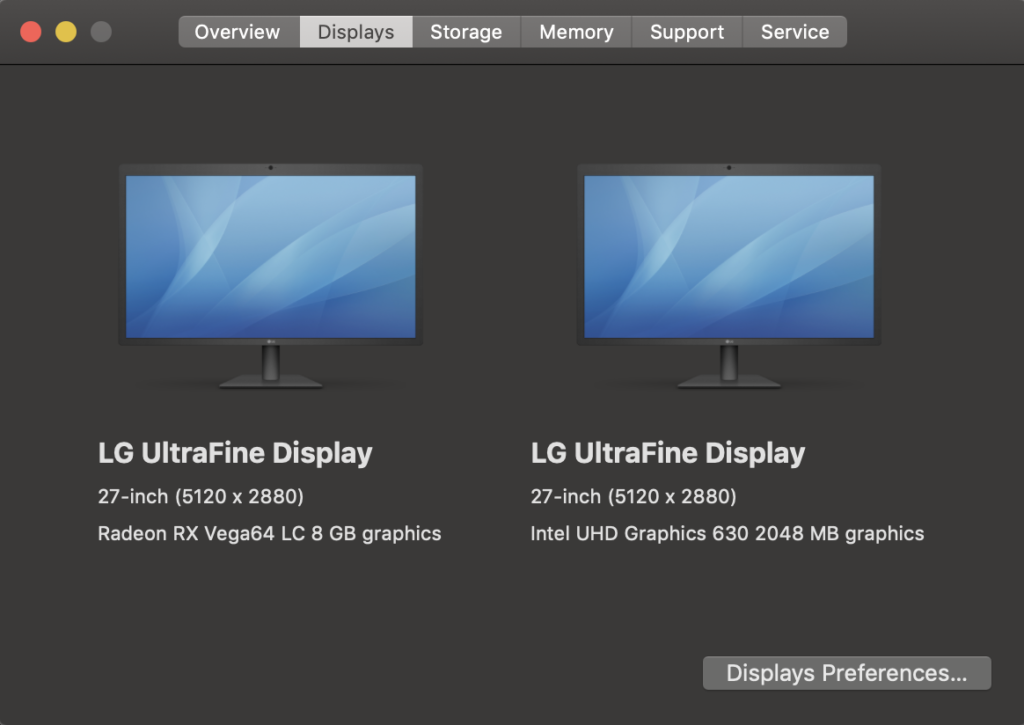 After I've changed to Z390 DN (Designare), this power issue in LG Ultrafine 5K has gone! It delivers power immediately while system is powered on at the boot. Like Titan Ridge expansion card, all USB peripheral functions are well working.
However, there is another issue on 5K signal delivery in Z390 DN. Actually, this is not a Z390 DN's issue. The Z390 DN can deliver uptimes to 8K resolution signal to a monitor with using DP1.4 cable as like description of below picture. So if your dGPU has a DP1.4 output, in theorically Z390 DN can deliver 5K signal to LG 5K monitor using only one USB-C port.
However, LG Ultrafine 5K monitor's unique internal TB3 structure (using separated DP1.2 built-in) makes two DP inputs required to get real 5K signal. It does not matter either using DP1.4 or DP1.2 cables, you need two DP in ports. Since Titan Ridge Expansion card has two DP-in ports, it give actual 5K signal to LG Ultrafine 5K monitor. I've tested in Windows 10 as well and it confirmed no 5K signal with one DP-in. Again, Z390 DN has only one DP-in port and it gives only 4K signal to LG Ultrafine 5K monitor.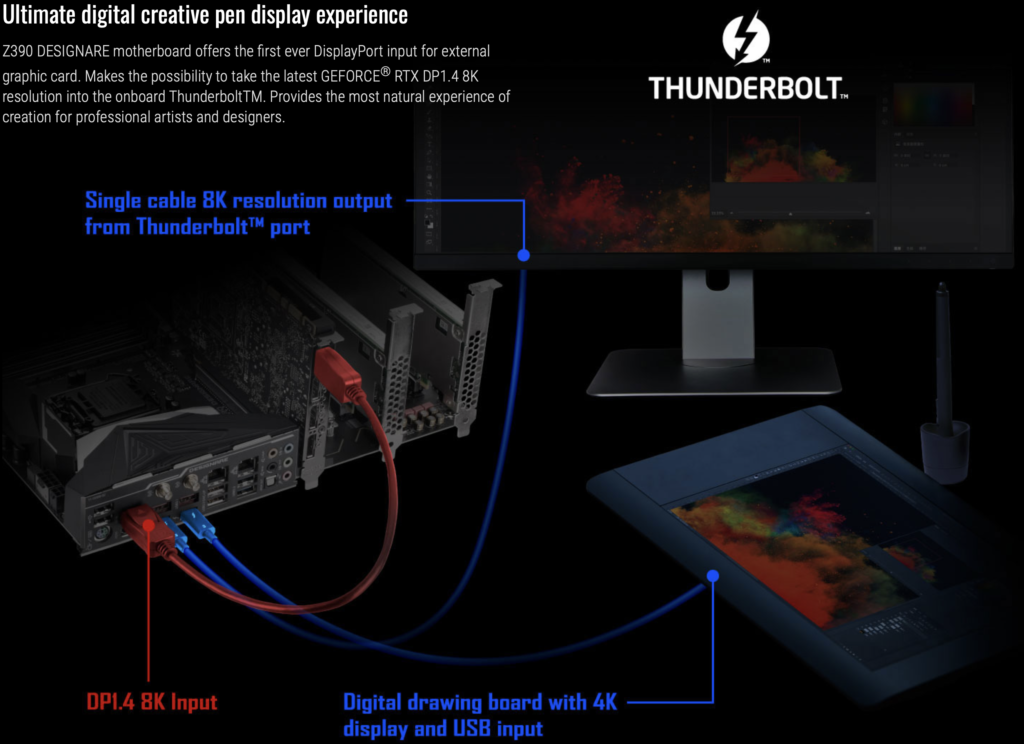 I found Gigabyte X299 Designare has two DP-in ports which make this monitor would work by real 5K. I will test this when I get X299 DN and a suitable CPU.
One more thing, I want to share is about iGPU. If you have multi monitors like me (I have two LG Ultrafine 5K monitors), It is good choice to use iGPU so that your dGPU can have less burden and plus quickSync enabled for your video editing much smoother. For that you need to do proper port patch for your iGPU. UHD630 patches is included in my guides files.
Z390 DN has two DPs(USB-C) and a HDMI port. My first Ultrafine 5K using iGPU and second Ultrafine 5K using dGPU, both are connected by two USB-C ports now. Both monitors get 4K signal very well and no issues so far. You could also using iGPU as Headless mode if you do not need using both USB-C for displays and you get extra TB3 port.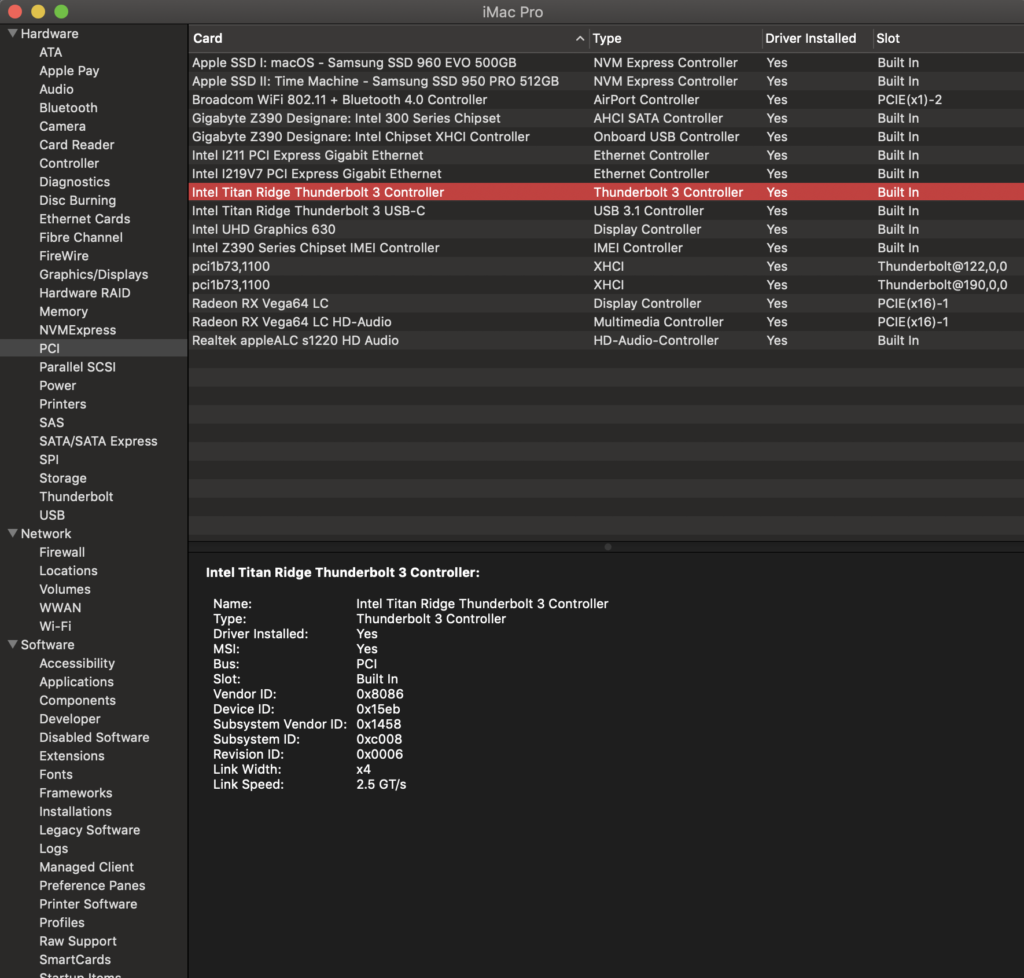 Other else, this is a good mother board for your CustoMac and Windows as well. My golden build guide suits with Z390 DN and I've already uploaded finalized files.
Last modified: February 23, 2019