Apple released the Public beta of Mojave which is Apple's next macOS system. Since this is still on a developing stage, I do not recommend to update it for purpose of daily using.
However, it is good time to look at the new design of macOS and I wonder this is working for my Customac as well.
The biggest change is Dark mode design available in Mojave. You can also keep the bright mode if you want.
This post shows small guide of Beta installation from my current using macOS High Sierra (not clean install) and also review this new OS's look and some functions.
In addition, I will test bruceX Test in Final Cut Pro X as well.
There are three different videos for this post. Those videos would be helpful to understand how to install.
My system's specification is still the same as my golden build guides so if you want to see the detail of my build, go to the guides on the upper right side of this blog.
As you can see my videos above, This OS's color scheme is the biggest change and some new basic apps I can see as well.
But this OS is still under construction, there are many bugs and incompatible errors and malfunctions with certain apps.
The one of a good thing is FCPX works well still in Mojave beta. No crashing or rendering error etc.,
There is still the same "Unknown process issue with coffeelake" but it is simply fixed with my guide as well.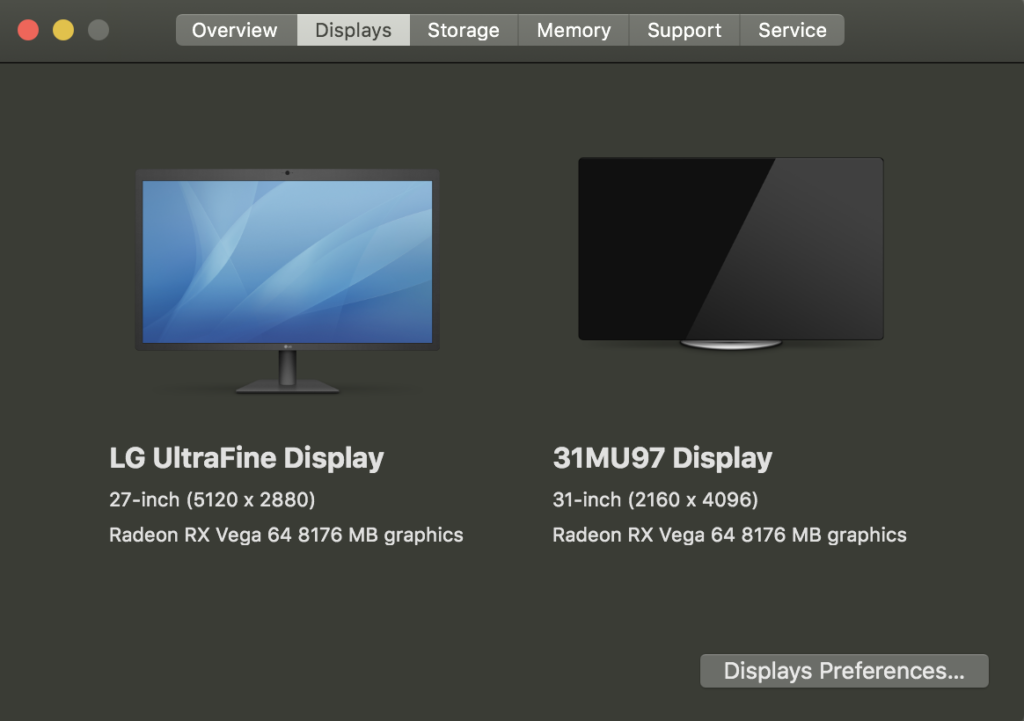 Dual monitors are working well. But if you want to use iGPU, you need to add lilu related flag in config.plist.
The related instruction is HERE
If you want to test Mojave Beta, always make a backup first and keep it in a safe place.
And to get the macOS Mojave Beta installation file, sign up for Apple's Public Beta program which is free.
I think I can stay little more in this new macOS until I feel uncomfortable.
Stay tuned with my future posts!
Apple's Public Beta Program: https://beta.apple.com/sp/betaprogram/welcome
Last modified: July 28, 2018